**ALL-INCLUSIVE RATES** 5 Bedrooms, Second Row
Unit Code: ASF1512
Loved our stay...
Reviewed on 2022-05-21 by

Jason and Susan Laiche

from Atlanta, GA USA

Updated on 2022-05-21

Services from rental manager

Cleanliness

Location

Property condition

This is literally the nicest place we have ever rented! (and we are at the beach every year...sometimes twice a year). Absolutely beautifully decorated and so practical. The pool was private and spacious, the walk to the beach was just across a street and easy for us and kids, the house was thoughtfully designed for everything we would could have wanted. Would DEFINITELY recommend for a family or large group. So glad we came across this hidden jewel of a beach house.
Leave a Review
[2]
Available Specials
1512A South Ocean Boulevard
29575
Surfside Beach
,
SC
United States
33° 35' 39.7392" N, 78° 58' 59.1348" W
South Carolina US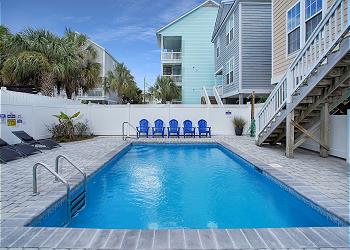 [6]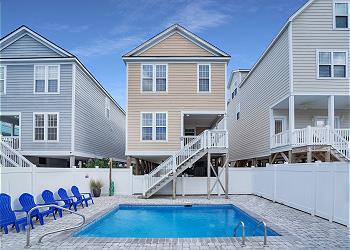 [7]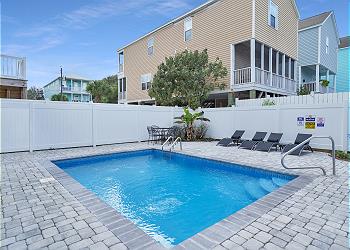 [8]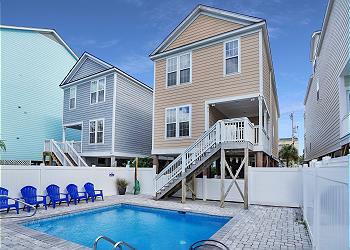 [9]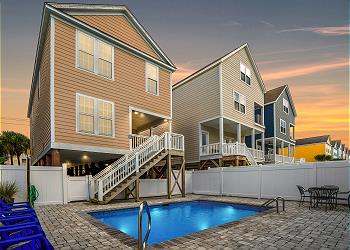 [10]
[11]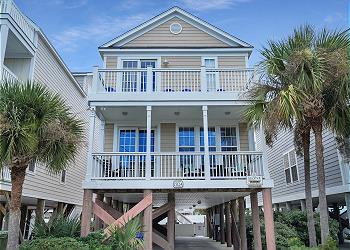 [12]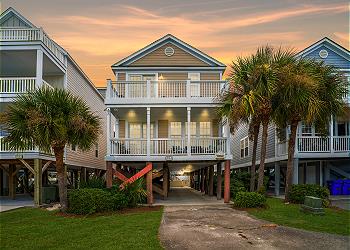 [13]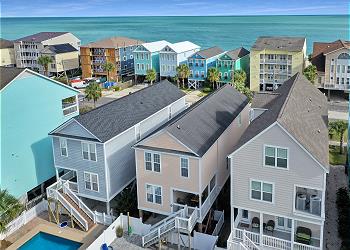 [14]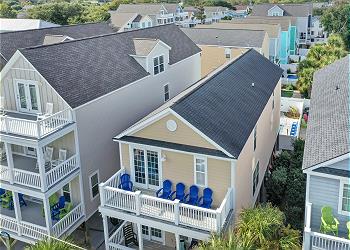 [15]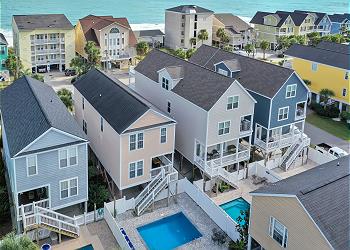 [16]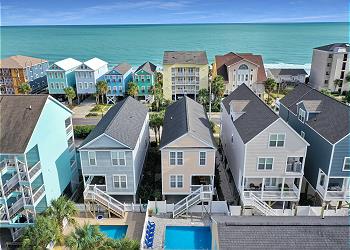 [17]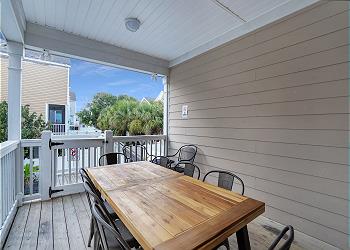 [18]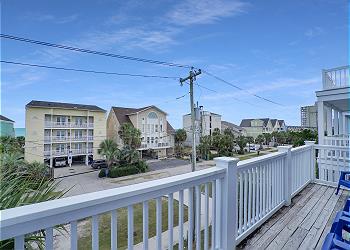 [19]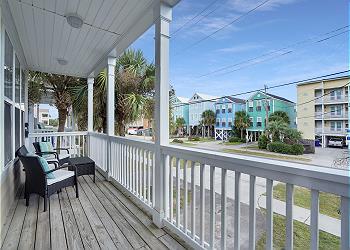 [20]
[21]
[22]
[23]
[24]
[25]
[26]
[27]
[28]
[29]
[30]
[31]
[32]
[33]
[34]
[35]
[36]
[37]
[38]
[39]
[40]
[41]
[42]
[43]
[44]
[45]
5 Bedrooms
4 Baths
New this Year

Private Pool

Second Row
Rates INCLUDE Departure Maid Service
FREE Luxury Linen Package with All Rentals!
LIMITED TIME DISCOUNTS AVAILABLE:
10% OFF all 2022 & 2023 Reservations
Rates already reduced
HOUSE LOCATION:
Second Row
1 Mile South of Surfside Pier
HOUSE LAYOUT:
5 Bedrooms
1 on 1st Level - 2 Queens
4 on 2nd Level- 1 King, 2 Queens, 1 Queen, 1 Queen
4 Bathrooms
HOUSE DESCRIPTION:
'A Sandy Starfish' is newly renovated in 2021 and is just across the street from the ocean. This home has all new paint, flooring, furniture, décor, bedding, and more! If you're looking for the coastal feel for your vacation, look no further. Enjoy 5 spacious bedrooms, and an open kitchen and living area with ample dining and bar seating. The fenced-in backyard includes a 12' x 20' private swimming pool. There is ample parking for up to 4 vehicles, so bring the whole family.
Sea Star Realty offers the most luxurious linens in the area. Including resort quality plush towels, hand towels, face cloths, bath mats, and high thread-count sheets of superior quality for each bed in your vacation home (including sleeper sofas). In each bath, you'll find complimentary elegant soaps. Waiting for you in your kitchen are kitchen towels, along with some complimentary items, including dish soap, and a kitchen sponge. Best of all, the beds will be made prior to your arrival, and towels pre-hung in the bathrooms!
There is an awesome bonus when you reserve 'A Sandy Starfish'! Every reservation for this home up to 14 nights is eligible for $250 worth of free equipment rentals when you make a 2023 reservation with Sea Star Realty! That's right, only with Sea Star Realty will you get FREE rental equipment to enhance your vacation! So, there's no need to worry about packing your beach gear or buying some while on vacation. When you reserve this home directly through Sea Star Realty, you get $250 worth of free beach gear rentals of your choice. It's a simple process, just make your selections and the items will be delivered to your vacation home to enjoy during your stay. How It Works: 1) Make your reservation for 'A Sandy Starfish'. 2) After booking, watch for an email from our equipment partner VayK Gear. The email will include an invitation with a unique link to a gear selection page with your $250 credit. You'll be able to pick from a variety of items, including barbeque grills, kayaks, bikes, beach loungers, umbrellas, carts, paddleboards, and more. 3) Select your desired items, add any optional extras, check-out, and that's it! VayK Gear will use your reservation information to automatically schedule your equipment delivery to 'A Sandy Starfish' on your check-in day for you to enjoy all week long.
Dates
Price
09/01/2022 - 11/30/2022

$713

/nt

09/01/2022 - 11/30/2022

$823

/nt

09/01/2022 - 11/30/2022

$2,855

/wk

09/01/2022 - 11/30/2022

$3,727

/wk

09/01/2022 - 11/30/2022

$10,325

/month

09/01/2022 - 11/30/2022

$11,975

/month

09/01/2022 - 11/30/2022

$713

/nt

09/01/2022 - 11/30/2022

$823

/nt

12/01/2022 - 02/28/2023

$636

/nt

12/01/2022 - 02/28/2023

$661

/nt

12/01/2022 - 02/28/2023

$2,635

/wk

12/01/2022 - 02/28/2023

$2,791

/wk

12/01/2022 - 02/28/2023

$8,631

/month

12/01/2022 - 02/28/2023

$9,393

/month

12/01/2022 - 02/28/2023

$636

/nt

03/01/2023 - 05/31/2023

$636

/nt

03/01/2023 - 05/31/2023

$1,065

/nt

03/01/2023 - 05/31/2023

$2,635

/wk

03/01/2023 - 05/31/2023

$4,786

/wk

03/01/2023 - 05/31/2023

$8,631

/month

03/01/2023 - 05/31/2023

$16,998

/month

03/01/2023 - 05/31/2023

$636

/nt

03/01/2023 - 05/31/2023

$1,065

/nt

06/01/2023 - 08/31/2023

$4,786

/wk

06/01/2023 - 08/31/2023

$7,057

/wk

09/01/2023 - 11/30/2023

$724

/nt

09/01/2023 - 11/30/2023

$840

/nt

09/01/2023 - 11/30/2023

$2,954

/wk

09/01/2023 - 11/30/2023

$4,786

/wk

09/01/2023 - 11/30/2023

$10,611

/month

09/01/2023 - 11/30/2023

$13,160

/month

09/01/2023 - 11/30/2023

$724

/nt

09/01/2023 - 11/30/2023

$840

/nt